graphics may take while to load, please be patient

If pics don't appear,right click on mouse,click show pics

Our Friends
Kittys,Doggies,and their Humans too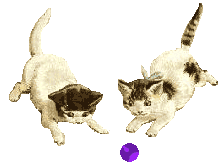 Mannix and Nicodemus are 2 sweet brothers
Crissy is the Top Cat in their large family of 11 kittys

Theses little guys are so loving.They really are The Cat's Meow

Boomer is a wonderful kitty and one of our good pals.
The Brat Cats are a lot of fun just like us.

Lisaviolet is so sweet.

Diabella is a great lady that has rescued many animals.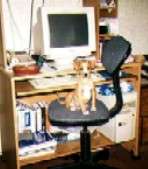 This is Missy,our doggie buddy
Teresa's Cyber Home
Charlie,Lucy and Jasmine
Please visit our human mommy,Rustyjo,and our human daddy,Chuck.
Learn about their life together with us and their kids and grandkids.

Kittys,you are so good.Let's take your humans to the Kitty Jukebox before you go to visit the other nice kittys and doggies.

Please sign our guestbook before you leave